DINING AT SOUTHERN PALMS BEACH RESORT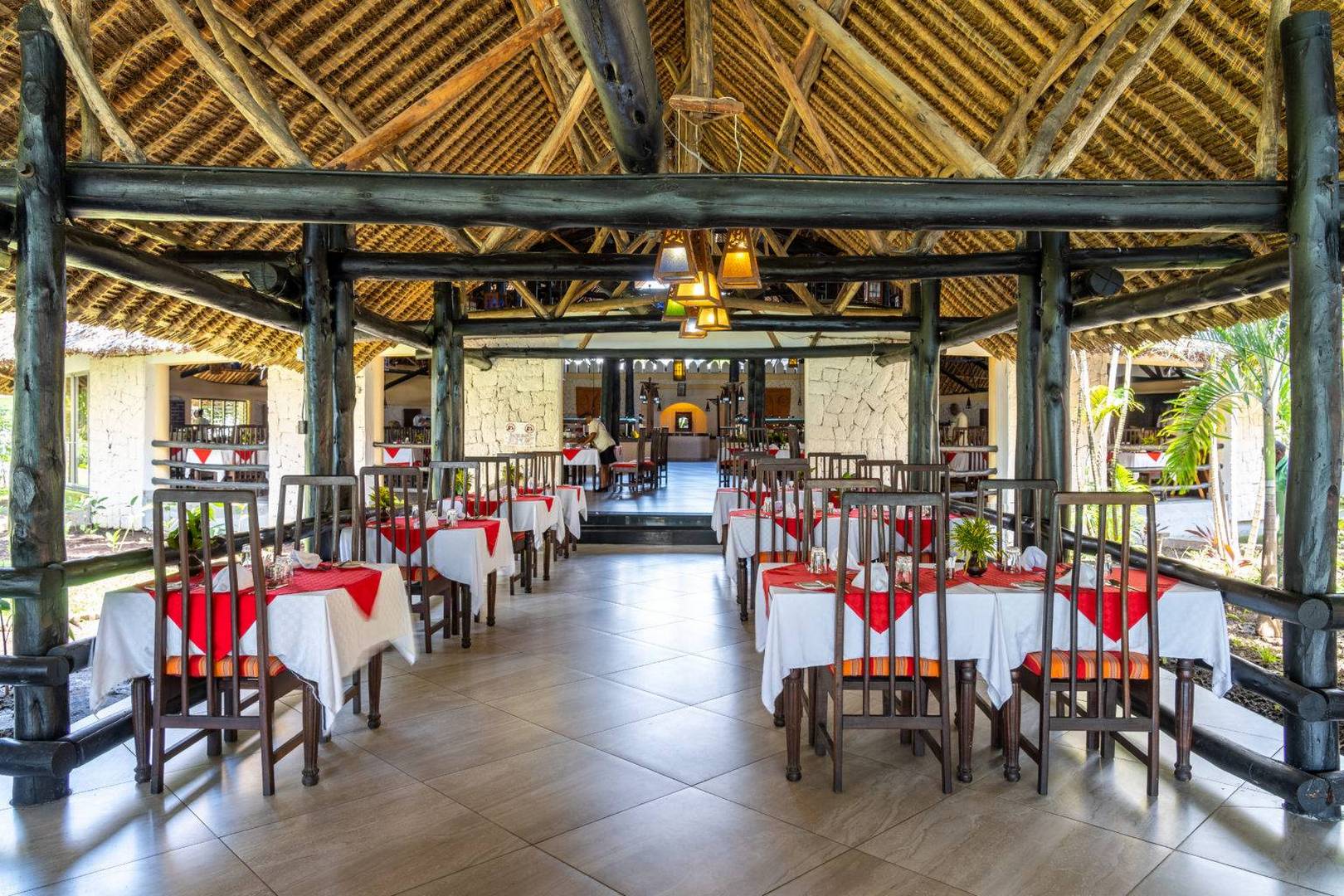 This beautiful, rustic, open-air restaurant sits under a massive makuti roof for a cool break from the heat of the African sun during the day and offers a fusion of African, Indian and European cuisine buffet-style for breakfast, lunch, and dinner. With a variety of stations including a live grill, an African Corner, Indian Corner, and Pasta Station, a wide range of culinary tastes can be enjoyed while giving guests the opportunity to learn about the local dishes that shape and influence our traditions.
This fresh, open-air restaurant offers a chilled and casual location for a quick bite or a lazy afternoon get-together. It has an African and Arabic vibe allowing guests to eat while enjoying the ocean breeze in their hair and beach sand under their toes. The views of the beach and pools are beautiful and fun and the menu is a la carte with delicious international snacks.  Boriti Snack Bar is open for lunch and afternoon tea.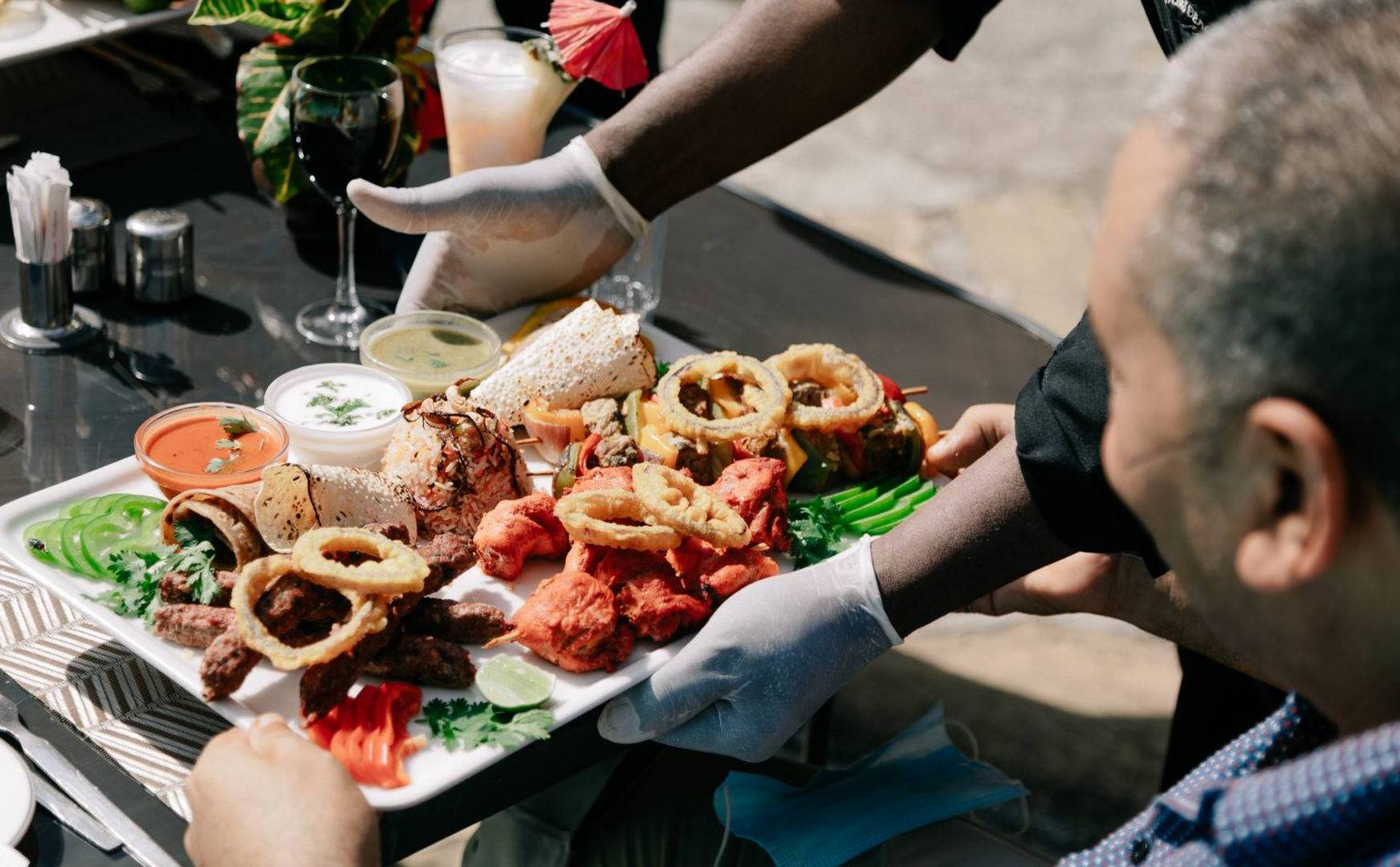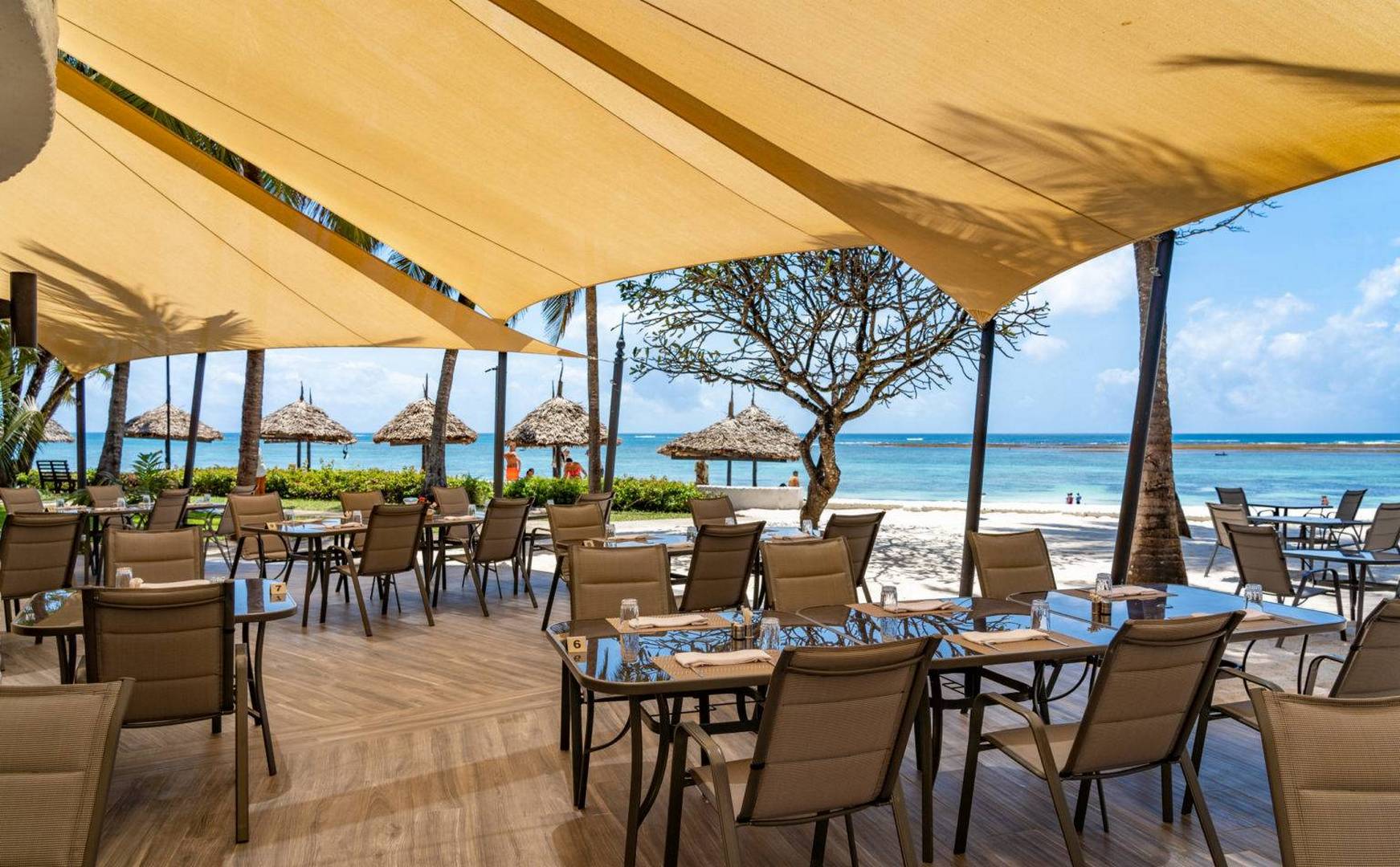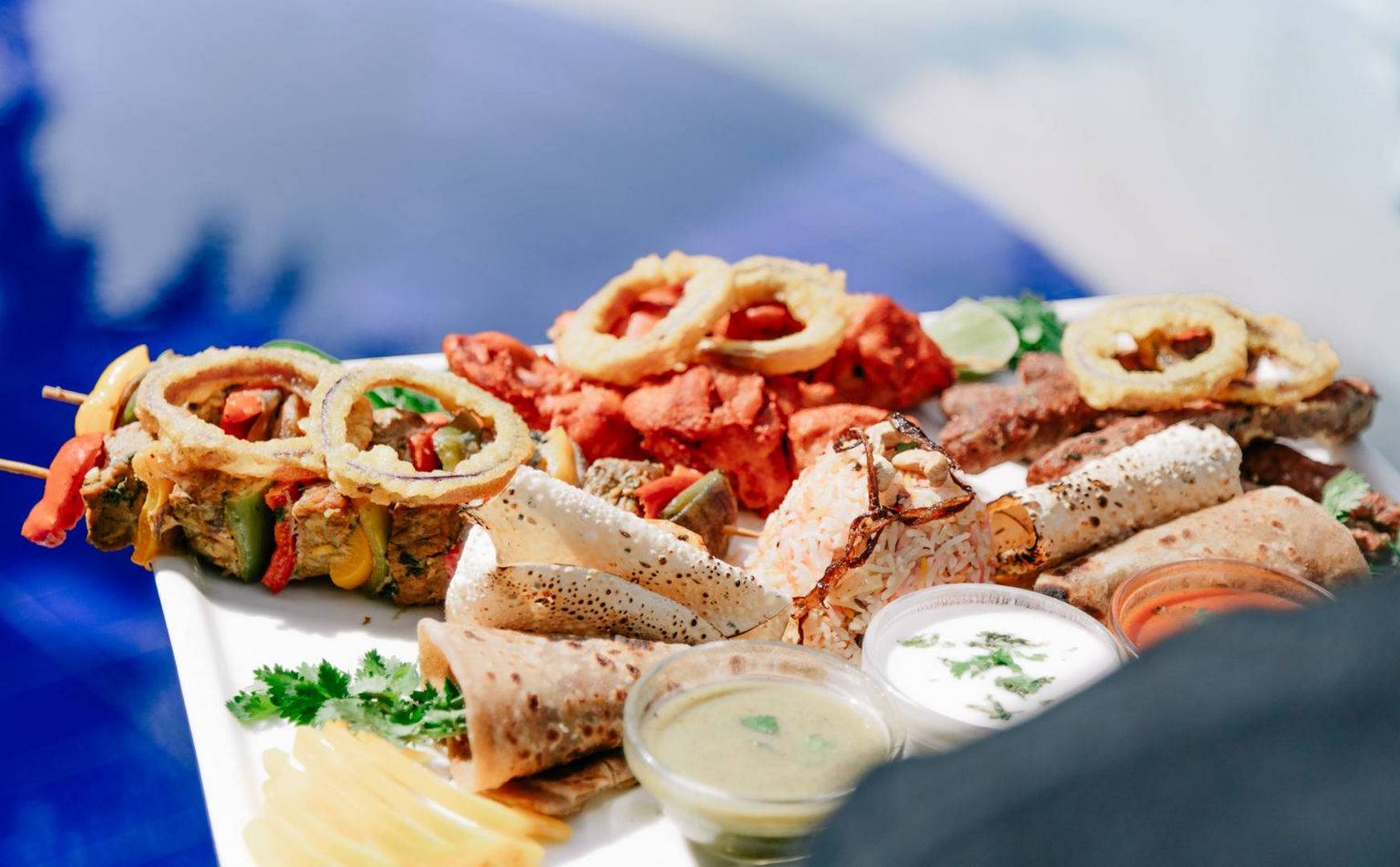 Our Manyatta Grill is African inspired and literally translates to the house of a famous local tribe the Masaai. Following through with this décor, grills of all sorts are offered in this wonderful setting with lively wait staff and cooks.  Set at the edge of the swimming pool with a terrific African vibe, the Manyatta is available to all of our guests at no additional cost for dinner.  Reservations are required.
LA VIA ROMANA ITALIAN RESTAURANT
Our Italian restaurant provides a romantic rooftop experience in an intimate setting.  A beautiful Mediterranean Table d'hôte menu served under the stars is everything you need for a most memorable evening.  Dinner at La Via Romana is available at no additional cost to all registered guests, reservations are required.
SHARWAMA & DESSERT LOUNGE
This casual little venue sits at the top end of our beautiful swimming pools and offers your favorite Shawarma, beautiful, freshly made pastries, and specialty coffees along with a spectacular view of the property, pools, and our tropical gardens.  The menu in The Shawarma and Dessert Lounge is chargeable for all guests.
Time for a quiet night in or there's a big game on TV that you don't want to miss?  Our room service menu is available 24 hours a day and can be found through the QR code in every guest room.